Introducing the Ford Family
Service For Your Vehicle, Peace of Mind For You
Get the most out of your vehicle from the techs who know it best.
We're Here For You
Bob Ferrando Ford always puts customers first!
Don't take our word for it: Read our reviews and see what everyone is saying.
This is our 3rd time buying a vehicle from you. For the most part, everyone has been great. I think when you have committed customers, a little more can be done like thanking them with a restaurant gift card or something. Also, I have asked repeatedly for an owner's manual since our purchase in March from Terry and still have not gotten it. Terry seems indifferent to us even though we have asked for him each time. He likes to hand us off to others. Next time, we will surely request Scott Wolfe as he was most wonderful! We should have made sure we closed with him.
Super great transaction! All great people from sales to finance! We are lifelong Bob ferrando customers for sure! Thanks Bob Ferrando!!
Very nice people and helpful 👍 happy with .I think it would be nice to be
Absolutely satisfied with all involved Scott and Paul made the sale and finance the easiest ever thankyou
They have always been honest and helpful with me every time I have needed them
Organized, efficient and very professional and extremely helpful in scheduling for work to be completed in reasonable period of time.
Great deal,great service,love the car and will refer to others.Totally satisfied.thx.
Hi Always very helpful and professional, the service team has been great. Very informative and trustworthy
Easy to made appointments and buy parts. Good customer service. Clean shop and very cordial and efficient cashier.
Great deal. Great salesperson.Woulld highly recommend the dealership.and will refer to friends and neighbors.
Fair deal. Super satisfied.Awesome vehicle and will definitely refer the salesman and dealership. Thanks.
They were very good and offered to do my inspection since I was there and my inspection was up in June
I was very satisfied with my service experience. My car was completed by the date promised and the price quoted.
I have been buying/leasing my cars from Shawn Haas and Bob Ferrando since 2008. I absolutely love Shawn Haas and the sales team and Arlen and the service department and will never shop elsewhere. If there is any type of issue I know between Shawn and Arlen it will be taken care of. Ford stands behind their warranties and I've always left knowing I got the best deal. Our family would not shop any place else. We are on our 13th car from Ferrando if that tells you anything! Paul is excellent at explaining everything you need to know while you are signing papers and they explain all the gadgets in your new ride! If you want the best you shop from the best! #shawnhaasbestever #bobferrandothebestfordsaround.
Normal service appt. Staff was courteous and caring. Attention to detail and care for our car was evident
very friendly,professional, and knowledgeable. able to work me in on short notice to get service prior to out of town travel. very much appreciated. thank you
Great and friendly service and staff that will work with you. Would recommend to al
Very professional service. I really appreciate the knowledge and professionalism of the parts guy Steve. Thank you
Collin was very helpful in finding parts that weren't as expensive saving me a lot of $$.
Scheduling is very smooth & easy. I'm retired so I waited in Ferrando's provided customers waiting room. All staff is friendly & pleasant. Great Service!!
Scheduled my appointment to very easy. A loaner car was made available for me to use. All services and warranty work were taken care of and I was very satisfied with my experience.
That's why I'm buying my 2020 Silverado King cab very low mileage
The got me in the same day I called. With in the hour. Took 45 mins to get there. They put in a new battery and solved my problem, no problem!! Highly recommend!!
We needed a car and Terry was very helpful. We test drove several cars. This was the best for us.
Always gets any work that needs done done right and in time frame that they say. Everyone is always friendly and helpful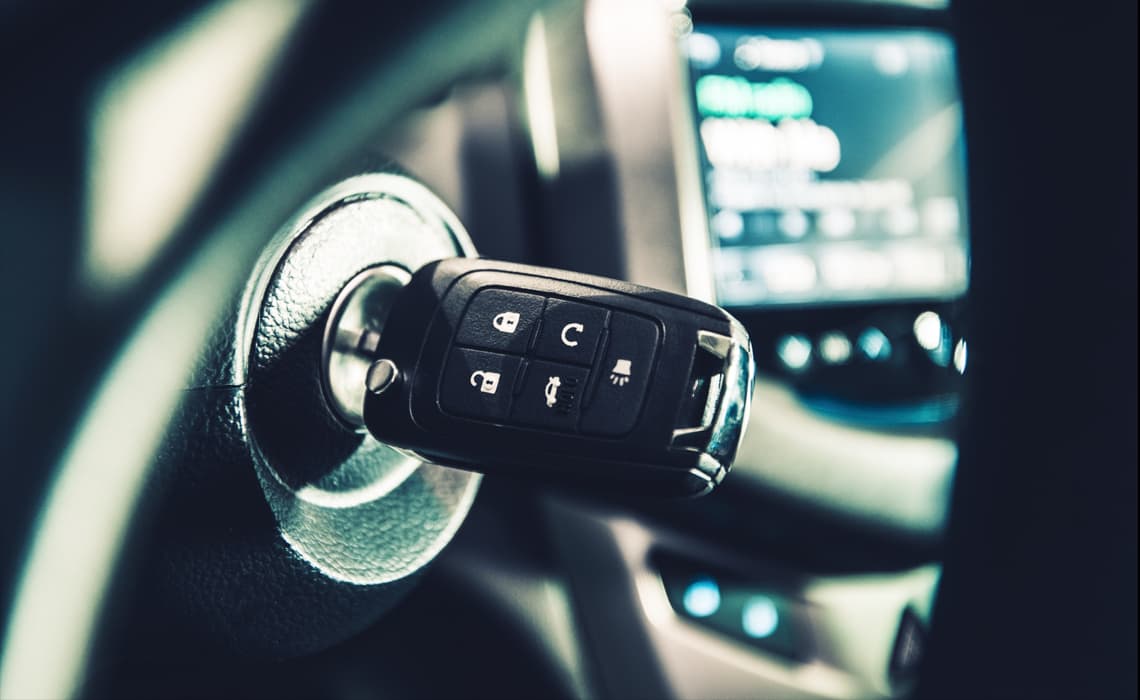 Sell us your car, even if you don't buy from us.
We're always looking for vehicles to stock our lot with. Get an easy, no obligation, online quote for your vehicle.
Start early, get approved online before you shop.
Fill out our quick credit application and we'll work with you to find the right vehicle that you can afford.
Built for the
Road Forward
Your job has never been tougher. And we'll be here to help you keep working. Ford Commercial Vehicles are engineered to withstand the severity of everyday on-the-job duty.

Welcome to Bob Ferrando Ford
Bob Ferrando Ford, Proudly Serving Drivers from Girard, Erie, Fairview PA and Conneuat, OH Invites You to Find Your Automotive Match
New and Used Ford Models
When was the last time you used the word 'love' to describe how you feel about your car? At Bob Ferrando Ford, we hear our customers say it all the time, and for good reason. Serving drivers from the Girard, Erie, Fairview PA and Conneuat, OH, we offer a wide range of new and used offerings from Ford.
Speaking of new Ford Escape, F-150, Edge, Explorer and EcoSport models, you have got your pick of the litter with the ones in our showroom. Whether you're window shopping or looking for a test drive, you can rest assured that you won't be disappointed here at Bob Ferrando Ford. If there are any questions you have that needs answering, the automotive experts on our staff are here to cater to your every automotive need.
How many Girard drivers are shopping on a budget? Enough that the team at our local dealership knows that we have to keep a great stock of used cars, trucks, and SUVs available in inventory. Many shoppers either can't afford the payments that come along with a new car, or they just prefer to save money by choosing a safe, reliable, and affordable pre-owned or Certified Pre-Owned vehicle. Whatever your reasons for buying a used car, you'll always find a variety of great vehicles from today's top and most popular auto brands. And, with competitive prices offered on every pre-owned model for sale on our lot, you won't find a reason to visit any other used car dealership in Girard.
Read More...
Contact Us
Located in Girard, PA
8868 Ridge Rd. - Girard, PA 16417